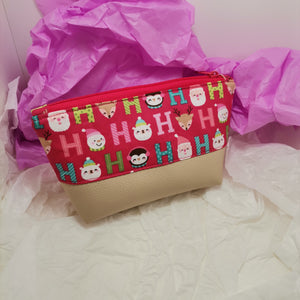 These cute snack pouches are perfect for the lunch bag, backpack, or purse.
A simple and fun way to keep your snacks on hand, they can also be used for beauty items, pencil bags, craft supplies, anything you can think of!
The lining is made o waterproof PUL Fabric. 
The placement of the pattern may.